From 21st to 30th September, in the framework of the second phase of the DSSP, a group of ten master students* and professors from different campuses of UNAL participated in the First Travelling School in the Amazonia campus. Two professors from ZEF and one Colombian guest researcher (former fellow of DSSP), expert in the region, also were part of this interesting event. Besides, seven professors from the campus contributed with many elements of the Amazonian context with the perspectives of geology, biology, anthropology, among other disciplines. There was also an invited professor from the campus of La Paz in the north of the country.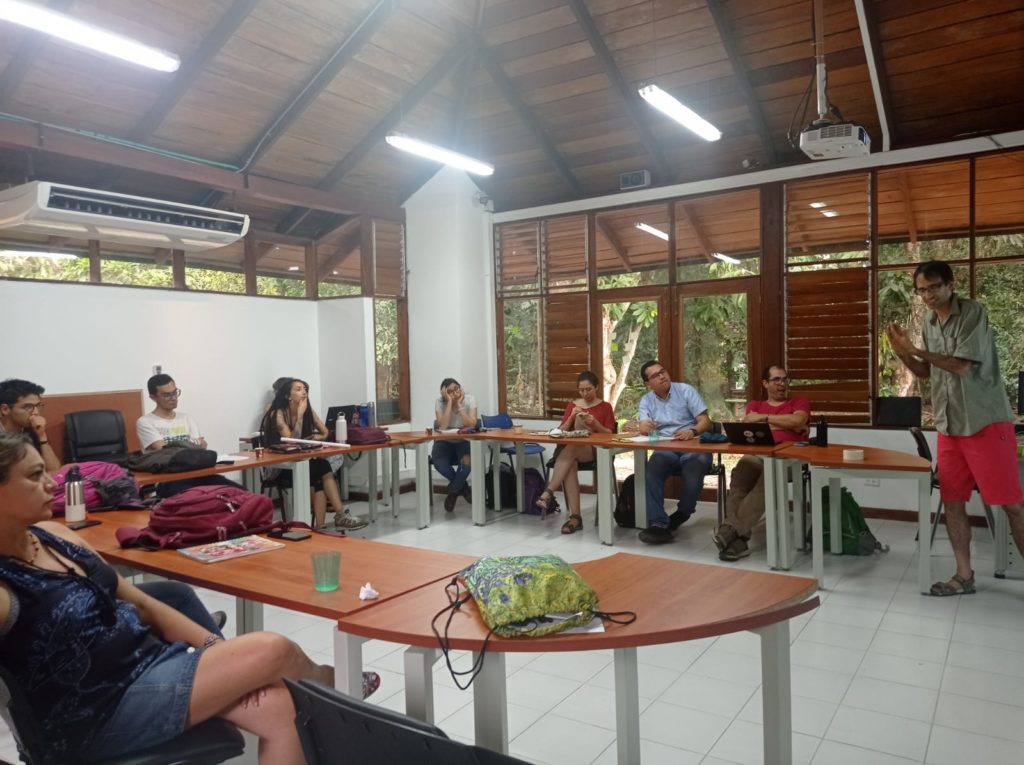 One of the purposes of the second phase of the DSSP is to transfer one part of the summer school, usually developed in Germany for doctoral students, to the different regions in which UNAL has campuses and to include the participation of master students as well. This Travelling School was a space for the interdisciplinary and intercultural work in which students and professors from different disciplines shared discussions and exchanged ideas, methodologies and approaches.
The ten days school comprised on-site classes and workshops about different topics and two fieldworks with local indigenous communities of the region, activities that allowed continuous exchanges and discussions. The topics included in the school were: tourism in the Amazonas, participative research methodologies, Amazonian ecosystems and environmental conflicts, environment and development from a critical feminist perspective, interdisciplinary and borders concepts. In addition, students organized themselves in five groups and developed an interdisciplinary research question regarding the region and their own profiles.
The fieldwork was developed in two local communities: The community of San Francisco on the Loretoyacu River and the indigenous territories of Santa Sofia and El Progreso. In the latter, participants visited beaches of conservation and turtles nesting protected by guardians of the community.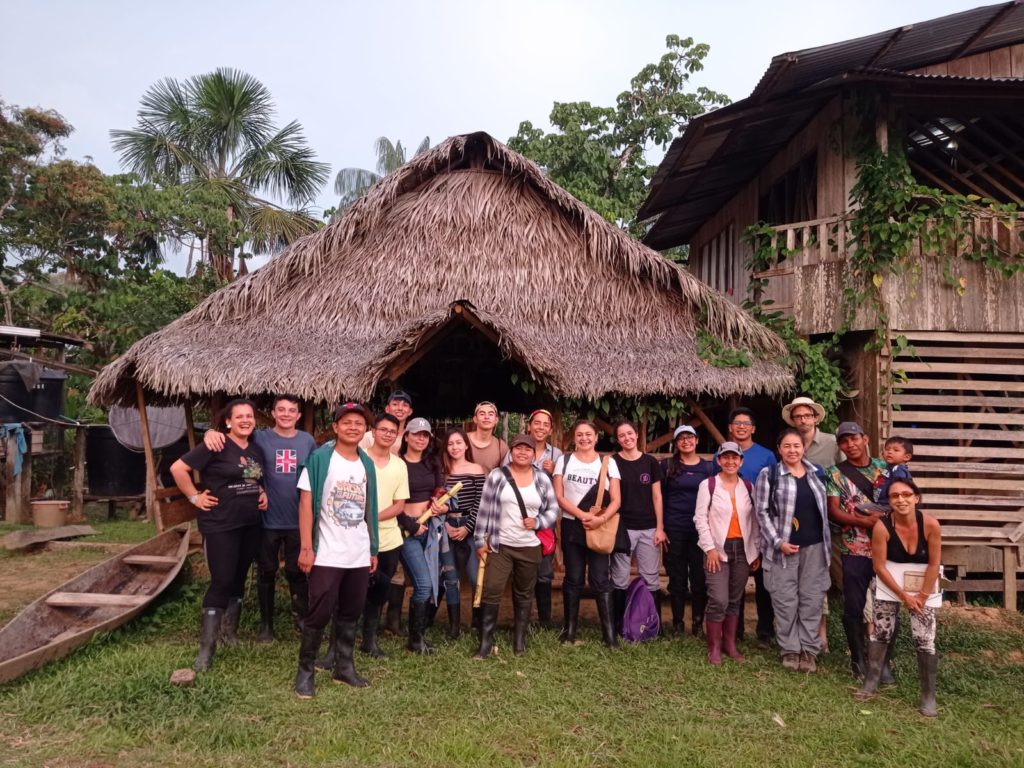 * The master programs in which the students are enrolled are: Environment and Development, Rural management and development, Geography, Politics Studies and Forest and environmental conservation.